Shawnee Mission West High School
Class of 1966
ANNOUNCEMENTS
Poll #4 - Beverages is now available.
Welcome to the Shawnee Mission West Class of 1966 Website
___________________________________
THE STORY BEHIND OUR WELCOME HOME REUNION VENUE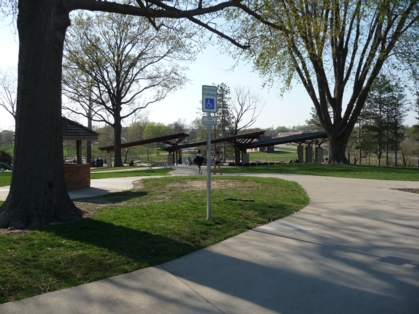 I don't know if you believe in karma, or divine intervention, or whatever. However, I must say that some elements of this reunion have almost eerily fallen into place. The Colbert family relationship with Pig Lebowski is one example. The choice of our reunion's venue is another case in point.
As Jan Dickinson (George) and I were reviewing possible sites, I saw a park in Lenexa that seemed familiar. On 87th Street west of I-35, its rolling hills and pond reminded me of a place I'd known in 1966. Once I saw the name its main feature, Rose's Pond, it all came back to me. The park had once been the Rose family's homestead. I knew it was a place we should consider and, after seeing the place in person, Jan agreed.
What follows is a little of the story of the Rose family, the venue we've chosen, and how it truly exemplifies the Welcome Home spirit of our reunion.
If not for Bob and Dorothy Rose, Lenexa might never have established the city's beloved and most-used park … Sar-Ko-Park Trails Park.
The Rose family was originally from Madison, Wisconsin. In 1958, they bought a 50-acre farm at the intersection of 87th Street and Lackman Road. At that time, those were dirt roads and Lenexa had a population of fewer than 2,500 people. Over the years, they raised seven children on the farm, planted crops, kept livestock, and built the dam that formed Rose's Pond.
The farm became a popular gathering spot for the many friends of their children. The 3-acre pond offered swimming and fishing in the summer, and ice skating in the winter. Bob bought extra pairs of ice skates at garage sales so everyone could participate. The barn, which still stands today was the site of many pickup basketball games and dances.
In the 1970s, as residential developments came closer, the Roses began selling off pieces of their farm. They could have sold the entire parcel of land to developers but chose instead to donate the land to the City of Lenexa with the stipulation that it be turned into a public park that everyone could come and enjoy. The final transfer of ownership came in 1983. The result is Sar-Ko-Par Trails Park.
Although the land is no longer the Rose family home, their legacy of good works in the area lives on today. One son, John, established the popular Lenexa 5K / 10K Freedom Run in 1978. And even though people can no longer ice skate on Rose's Pond in the winter, the family donated money to establish a temporary ice-skating rink in the nearby Bois D'Arc Park.
There are two children of the Rose family who have special significance to our class. The first is Van Rose (SMW Class of 1964). Among his achievements, Van was a member of the National Honor Society and the Captain of SM West's cross-country team.
The second is someone many of us knew well. Scott Rose, a classmate of ours in 1966, always seemed to have a smile on his face. Running must have been in the Rose family genes as Scott, like his older brothers John and Van, was also a cross-country runner.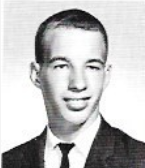 Scott Rose
I probably saw Scott more during his twenty years of employment at Sears than I had at West. Bits and pieces of memory come back. I remember Scott's affinity for Friday night dances and white wine spritzers. Every time I hear someone order a spritzer, I can't help but think of Scott. He always seemed to be excited and going somewhere, typically at a hundred miles an hour. Although somewhat soft-spoken, he was fond of spending time talking with friends (and everyone Scott knew was his friend).
Scott passed in November 2018. His obituary recognized him as a kind and generous man.
As I said, karma sometime intervenes. Just as in years past when friends came to the Rose farm to fish or skate, I can't help but think Scott is looking down on his friends and classmates of 1966. I'm sure he's saying "Welcome to My Home", as we prepare to gather there by Rose's Pond on September 18.
Think kindly of Scott and the Rose family whose foresight and generosity has provided us with such a wonderful place to gather for our Reunion. I may have a white wine spritzer that afternoon in his memory. I think he'd like that. -- Clyde Stutzman
WELCOME HOME!