Shawnee Mission West High School
Class of 1966
Welcome to the Shawnee Mission West Class of 1966 Website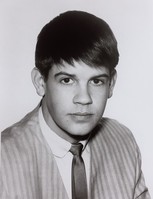 Hank Brown, "What do you spend your time doing these days?"
I've enjoyed so many of your writings and appreciate the opportunity to share my story of the last 50 years. Who can even believe it has been FIFTY years?
After high school, I traveled the central US making speeches on drugs, crime and juvenile delinquency. That was interrupted when I enlisted in the Navy Seabees and was stationed at Camp Tien Sha in DaNang, Vietnam. My time with Naval Support Activity led to my lifetime occupation in the construction industry. My business endeavors were primarily in Iowa and the mountains of Colorado. I passed on HB Contractors and whatever wisdom I have to our son Morgan in Oklahoma City. His daughter Alex recently had a baby boy – our first great grandchild.
Not being ready to retire, my wife Peg and I work with our daughter in running her retail businesses. Natalie has the vision, my wife has the financial and legal sides, and I renovated three of the buildings and oversaw remodeling of two more. I have my hands full now as the COO. Malloree, our oldest daughter, and her husband recently moved to PA where Bill took a new position. We are so proud of their professional accomplishments and great parenting. They too are now empty nesters with both boys away at college.
As therapy, I affectionately take care of Natalie's farmhouse, built in 1896, and three beautiful acres outside of Cedar Falls, IA. With faith in my heart, headphone on and singing to my 60s playlist, I mow and edge, trim 250 trees, cutting down the dead ones and split the wood. Just a few weeks ago, Natalie gave us our fourth Grandchild, Henry Reed Brown. I hope to live long enough to see him grow into a fine man. I enjoy golf, am an avid reader and most of all, we love to travel. We have gone to Europe twice with a Vietnam buddy and his wife. How the Europeans love their heritage and preserve their history.
It's not easy to summarize 50 years in 300 words or less. Suffice it to say I am enjoying life to the fullest!