Shawnee Mission West High School
Class of 1966
What's New
VIKING

Now that I look back, I have been a Viking, a Rebel, a Cougar and a Lumberjack.
A Griffin too and that I almost forgot; how can that be, just ask me!
The Viking was to my liking and his pose was very striking.
I missed seeing him a few years back but at the time, I had little slack.

The Rebels, traitors they became; now it is Brooks the Bison and that is not the same.
Bison were rare in that desert air; ask the natives that have always lived there.
Political correctness it overcame, so it was decided to change its name.
I do not much care to ever go back there; all of their pride they have tried to hide.

As for a Cougar that roams free in the mountains near; should we run in fear?
Probably not since, they didn't change their name; for many years, they have been tame.
What can I say about this school, it was ok but not very cool; no party-time by the pool?
Rules and regulations this was a place with high expectations.

Lumberjack, a Paul Bunyan type; he is not your normal stereotype beyond all of the hype.
Among the canyons and the peaks and where the blowing wind speaks.
Geology abound and beauty all around and with lush forests that surround.
A great place to teach and learn and someday I want to return.

The Griffin a mighty beast but this place was way too liberal to say the least.
It fit my needs as a temporary source and it kept me on my course.
Use of the Griffin was not a good choice and when I left, I wanted to rejoice.
They wanted to change the way that I thought but I got the training that I sought.

I had some good teachers and some that would just tolerate me and most would agree.
Not all of my education came from school; I got some the hard way, which was cruel.
As a rule, I am still learning and I will keep trying as long as my mind will keep on turning.
The Viking was my beginning but now I am in my eighth inning.

As a Viking will I get one more fight; I don't know I'll try with all of my might.
I suppose adventure is out of sight but I can sit in my easy chair and continue to write.
I will need to think this all through because there is still much that I want to do.
Therefore, a Viking I am and adventure I do seek and to stop would be for the weak.




Garth Jensen
2018
Some may remember Donn and Donna Holmes sang folk songs together at a coffee house near the KU Med Center called the "Twelve Plus One". Donn played guitar and Donna sang mostly. They were pretty good judging by the crowds.
Donn was a friend. The was a Phi Psi at KU and graduated with a degree in education. After graduation, he purchased the Radio Shack store in Lawrence. He later sold it to open a classical records store in Crown Center. When that failed, he went into the family business, Stevens Envelope Co., located at 20th & Mc Gee in Kansas City, MO. When the family sold the company, he moved to Florida and opened a Firestone Tire store. He sold that business and moved to Tennessee to be closer to his wife, Shannon's parents. I remember playing poker at his house on Friday nights with his parents and the local priest. Good people.
Strum on Larry...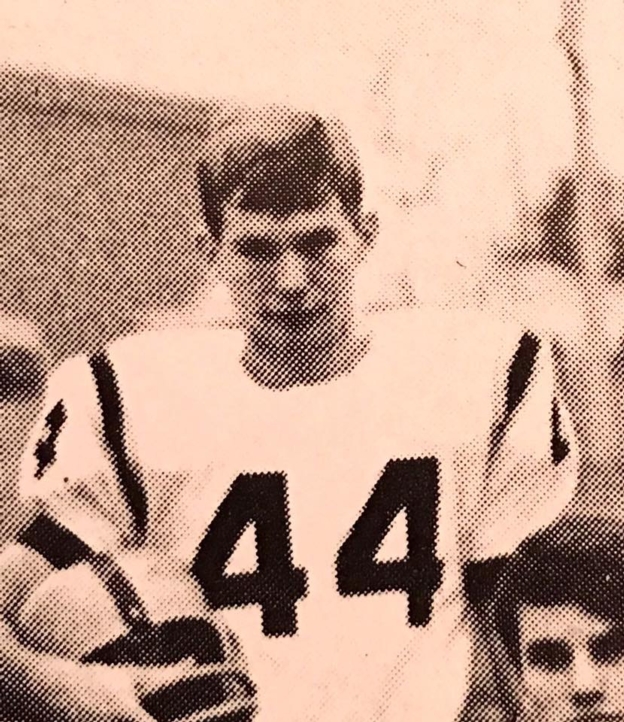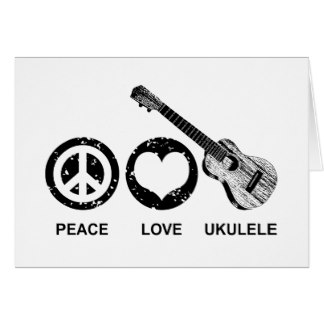 Posted on: Oct 22, 2017 at 3:15 PM
Dear classmates,
I am posting the two wonderful thank yous we recently received from Shawnee Mission West staff. The first thank you is from Principal Steve Zoe representing the SMW Band and the Love Fund contributions. The second is from Cindy Neely, head counselor who is in charge of the Love Fund and will oversee our donation. Your generosity and support as a class over the years continues to shine brightly. Each and every one of you is deeply treasured, admired, respected, and appreciated for all your efforts on behalf of our SMW Class of 1966.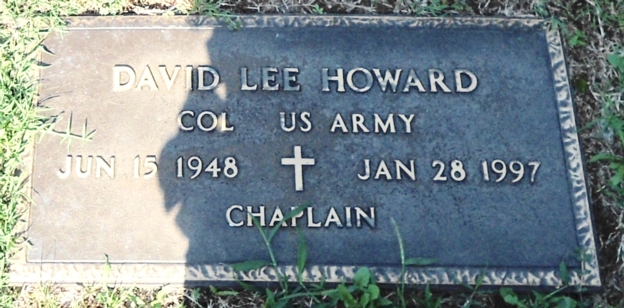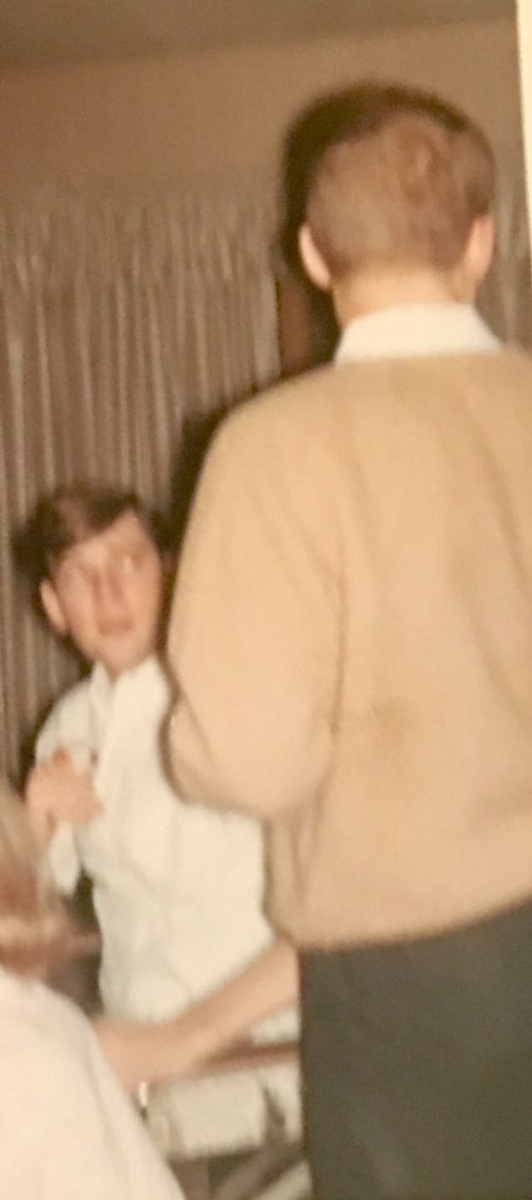 A loving wife and mother A soldier of the cross
David Lee Howard
Birth:
Jun. 15, 1948
Death:
Jan. 28, 1997


Inscription:
MARRIED AUGUST 15, 1969
COL US ARMY CHAPLAIN
Burial:
Greenlawn Memorial Gardens
Springfield
Greene County
Missouri, USA
Georgia Ann Harris, 61, of KCK, passed away Aug. 12, 2010, at her home. She leaves behind her husband, James Bruce, 2 daughters, Ada Harris, Eclectic, Ala., and Sandra Parker, Lincoln, Ill., 7 grandchildren, 1 great grandson. You will be so very much missed and always loved. Arr.: Marts Memorial...i
Edward Stephen "Steve" Sibley Obituary
Sibley, Edward Stephen "Steve" A loving father, son and brother, he died Sunday, Jan. 14, 2007, at age 58. He was a computer expert and salesman and owner of Advent Systems and worked at Turner Industries. He loved his family and especially enjoyed doing art with his son. He loved traveling and was always willing to help out a friend in need. He was a resident of Baton Rouge and a native of Shreveport. He leaves behind a son, Patrick Sibley of Baton Rouge; father, H. Clay Sibley of Baton Rouge, sister, Carol Crawford of Phoenix; two nephews, Andrew Crawford of Phoenix and Brian Crawford of Portland, Ore.; and his beloved Suzanne Tarrant of Manchester, Mo. Steve was preceded in death by his mother, Mary Jane Sibley; grandparents, Walter and Rhuea Pregg; and his aunt, Winifred Felton. Steve will be dearly missed by his family and the many friends whose lives he touched along the way. A memorial service, conducted by the Rev. Len Woods, will be held at Comite Baptist Church, 12250 Greenwell Springs Road, at 1 p.m. Saturday, Feb. 24. In lieu of flowers, memorials may be sent to Hospice of Baton Rouge, 9063 Siegen Lane, Suite A, Baton Rouge, LA 70810 or to a charity of choice. To send condolences to the family, contact tenderfooted1235@aol.com.
Published in TheAdvocate.com from Feb. 22 to Feb. 24, 2007
STAFF-SMWEST-Deceased

Paul Arnold (Deceased 2005)
Gilbert Boone (Deceased 2010)
James (Jim) Brown (Deceased 2011)
Robert Buller (Deceased 2005)
Debora Carlson (Deceased 1996)
Ross Correll (Deceased 1989)
Virnelle Fletcher (Deceased 1993)
Jo Huklenbruk (Carroll) (Deceased 2009)
Dean E Johnson, Ed. D (Deceased 2013)
Paul Loving (Deceased 2007)
Frank Mannasmith (Deceased 2006)
Richard McAlister (Deceased 2011)
A. O. "Mac" McDonald (Deceased 2011)
William E Oldham (Deceased 2006)
Leonard Oliver (Deceased 2007)
Nettie Olsen (Deceased 1983)
Carl Pugh (Deceased 2013)
Charlotte Zoe Ratzlaff (Deceased 2008)
Arthur (Art) Selves (Deceased 2002)
Miles A Sheffler (Deceased 2013)
William B Strickler (Deceased 2008)
William R Tanner (Deceased 2000)
Helen E Wells (Deceased 2006)
James W Wheat (Deceased 2006)
Mildred E Wilson (Deceased 2008)