Shawnee Mission West High School
Class of 1966
What's New
Posted on: Dec 07, 2017 at 3:34 AM
Strum on Larry...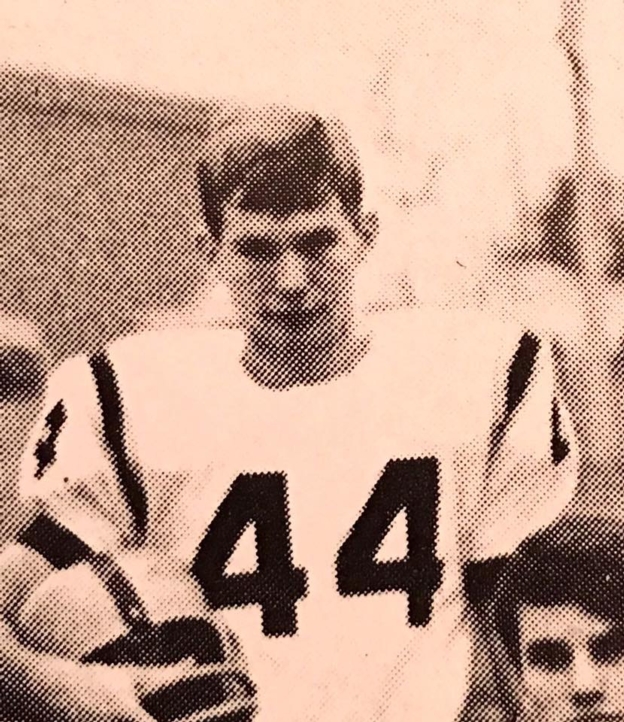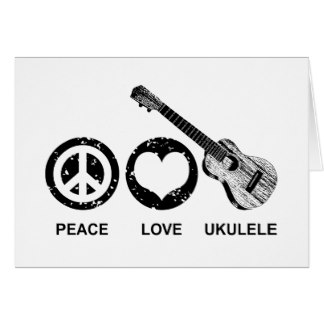 Posted on: Oct 22, 2017 at 3:15 PM
Dear classmates,
I am posting the two wonderful thank yous we recently received from Shawnee Mission West staff. The first thank you is from Principal Steve Zoe representing the SMW Band and the Love Fund contributions. The second is from Cindy Neely, head counselor who is in charge of the Love Fund and will oversee our donation. Your generosity and support as a class over the years continues to shine brightly. Each and every one of you is deeply treasured, admired, respected, and appreciated for all your efforts on behalf of our SMW Class of 1966.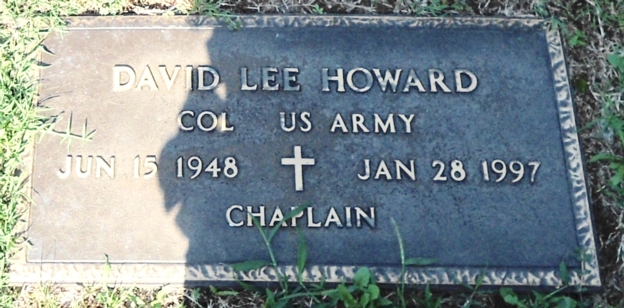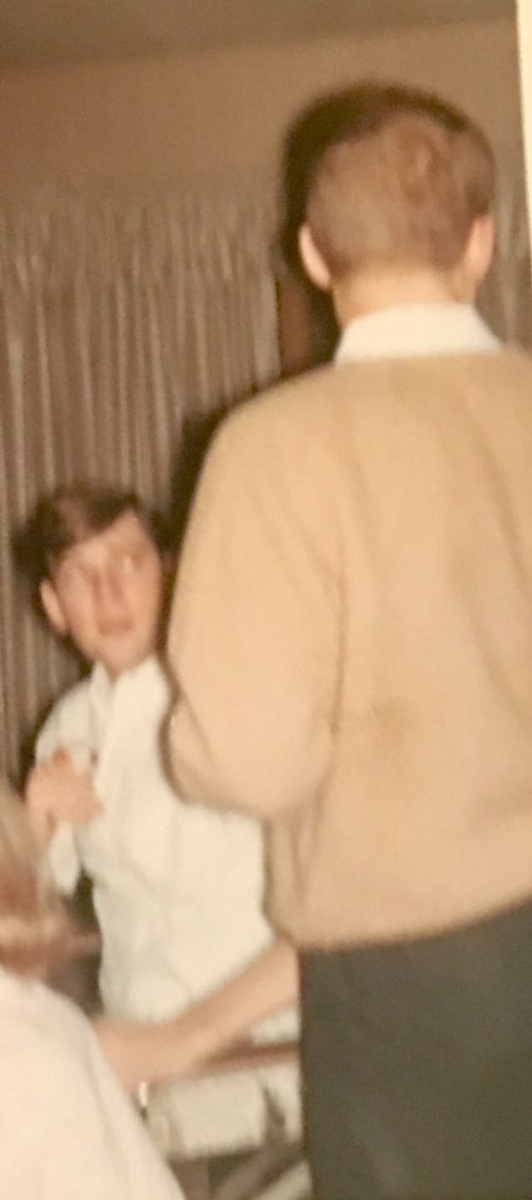 A loving wife and mother A soldier of the cross
David Lee Howard
Birth:
Jun. 15, 1948
Death:
Jan. 28, 1997


Inscription:
MARRIED AUGUST 15, 1969
COL US ARMY CHAPLAIN
Burial:
Greenlawn Memorial Gardens
Springfield
Greene County
Missouri, USA
Georgia Ann Harris, 61, of KCK, passed away Aug. 12, 2010, at her home. She leaves behind her husband, James Bruce, 2 daughters, Ada Harris, Eclectic, Ala., and Sandra Parker, Lincoln, Ill., 7 grandchildren, 1 great grandson. You will be so very much missed and always loved. Arr.: Marts Memorial...i
Edward Stephen "Steve" Sibley Obituary
Sibley, Edward Stephen "Steve" A loving father, son and brother, he died Sunday, Jan. 14, 2007, at age 58. He was a computer expert and salesman and owner of Advent Systems and worked at Turner Industries. He loved his family and especially enjoyed doing art with his son. He loved traveling and was always willing to help out a friend in need. He was a resident of Baton Rouge and a native of Shreveport. He leaves behind a son, Patrick Sibley of Baton Rouge; father, H. Clay Sibley of Baton Rouge, sister, Carol Crawford of Phoenix; two nephews, Andrew Crawford of Phoenix and Brian Crawford of Portland, Ore.; and his beloved Suzanne Tarrant of Manchester, Mo. Steve was preceded in death by his mother, Mary Jane Sibley; grandparents, Walter and Rhuea Pregg; and his aunt, Winifred Felton. Steve will be dearly missed by his family and the many friends whose lives he touched along the way. A memorial service, conducted by the Rev. Len Woods, will be held at Comite Baptist Church, 12250 Greenwell Springs Road, at 1 p.m. Saturday, Feb. 24. In lieu of flowers, memorials may be sent to Hospice of Baton Rouge, 9063 Siegen Lane, Suite A, Baton Rouge, LA 70810 or to a charity of choice. To send condolences to the family, contact tenderfooted1235@aol.com.
Published in TheAdvocate.com from Feb. 22 to Feb. 24, 2007
STAFF-SMWEST-Deceased

Paul Arnold (Deceased 2005)
Gilbert Boone (Deceased 2010)
James (Jim) Brown (Deceased 2011)
Robert Buller (Deceased 2005)
Debora Carlson (Deceased 1996)
Ross Correll (Deceased 1989)
Virnelle Fletcher (Deceased 1993)
Jo Huklenbruk (Carroll) (Deceased 2009)
Dean E Johnson, Ed. D (Deceased 2013)
Paul Loving (Deceased 2007)
Frank Mannasmith (Deceased 2006)
Richard McAlister (Deceased 2011)
A. O. "Mac" McDonald (Deceased 2011)
William E Oldham (Deceased 2006)
Leonard Oliver (Deceased 2007)
Nettie Olsen (Deceased 1983)
Carl Pugh (Deceased 2013)
Charlotte Zoe Ratzlaff (Deceased 2008)
Arthur (Art) Selves (Deceased 2002)
Miles A Sheffler (Deceased 2013)
William B Strickler (Deceased 2008)
William R Tanner (Deceased 2000)
Helen E Wells (Deceased 2006)
James W Wheat (Deceased 2006)
Mildred E Wilson (Deceased 2008)
Posted on: Nov 17, 2016 at 10:30 PM
Saturday Night Fun photo 11/26 is Nancy Zimmerman
WOWSA YOWSA Friday night pics from Mike Coleman and Suzy Teegarten!!!!!
Paula Hart and Karen Dale want to take this opportunity to thank our committee. Jim Walsh, webmaster of our SMWest class of 1966, put forth tremendous effort to bring us into the modern world where we could far more easily access our classmates. Our events truly benefitted from his astute guidance, and he will continue to provide leadership and direction in the future. Jan Koenig Reintjes faithfully kept track of our monies and our class account. Her unerring accuracy, pin point precision and financial reports supported many others on our committee. Chery Daily Fannin, Epicurean extraordinaire, along with Dave Fagerberg, Culinary colleague, orchestrated our deliciously, savory meal. Sherry Kelly Sutera continues to insure the stellar quality of our Friday night Meet and Greet allowing us to freely mingle with each other as we (dare I say imbibe a bit). Accommodation and shuttle orchestration were competently handled and driven by Rod Coday with a perfect record. Name Tags continued to be the provenance of Cyndi Brown Johnson as she accommodated and altered our aging need for LARGER pictures and lettering. Cindy Houtman Meeker's talented design, decor, bling gleam and selfie area provided glam, glitz as well as zany, madcap accouterments. Set-up artists, Bob Parkison and Cheryl Dornes Gove, ably aided us in enhancing our venue Saturday night. Michael Coleman and Suzy Teegarden's untiring efforts produced and directed our way through candid camera shots Friday and Saturday nights along with with our 'herding cats' class picture (whew, glad we got 'er done. What many may not realize is that Mike and Suzy both made a special trip to Kansas City from Boston, Massachusetts and Whitefish, Montana to make sure we had all the appropriate equipment for all our photo needs. Special kudos! In addition, Michael Coleman spent hundreds of hours making sure we had just the right kind and amount of our music playlist selected by committee. Let us not forget to mention his website opening design with our alma mater and fight song ringing out loud and clear. Although Pam Lumary Harris was unable to attend our event, she was steadfast in attending our committee meetings and providing many thoughtful ideas while participating in our various and sundry discussions. Jimmy Land, while unable to attend all of our committee meetings, was present at all times in spirit, participation, providing unending care, support and love for our committee and classmates. Finally, our 50th reunion would not have been possible without the enduring support of all our classmates. Your generous donations mentally, physically, financially, emotionally et al allowed us to bring forth the best reunion ever. On a personal note this has been a true labor of love and blessing for Paula and me. We were sincerely gob smacked at how this reunion became a time of reflection, reconnection and re-establishing our loving bonds. Elvis has, indeed, left the building.
Joe Hoagland
added a photo to his profile gallery. New comment added.