Shawnee Mission West High School
Class of 1966
In Memory
Karen Klingbeil (Garner)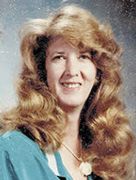 Obituary
Karen Lee Klingbeil Garner, age 68 of Hillsboro, Washington entered into eternal rest on Monday, September 5, 2016 in Crystal City. Karen was born on July 28, 1948 in Whidbey Island, WA to her late Father, Howard Klingbeil and Mother, Betty (Nee McCombs) Frey of Hillsboro. She enjoyed gardening, being artistic and riding her Harley motorcycle. She also loved her dog "Harley".

She is survived by her loving family. In addition to her mother are Husband, Steven J. Garner of Hillsboro, daughters, Tracy Hassinger of Hillsboro and Allyssa (husband, Bill) Penick of Palm Harbor, FL, sister, Kathy Barnard of Kansas City, MO; nephew, and Samuel Rice of Denver, Co.
Chaplain Alan Amos will officiate the service.
Service:
Date: Friday, September 9, 2016
Time: 9:30 am
Service Location:
Mahn DeSoto Chapel
Interment:
Jefferson Barracks National Cemetery, St. Louis, Mo
Provided by Karen Lyerla
Memorials/Donations donations may be made to: Special Olympics, 1133 19th St NW, 12th Floor, Washington, D.C. 20036-3604 Obituary Karen L. Garner, ag