Shawnee Mission West High School
Class of 1966
In Memory
Tim Grojean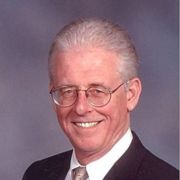 Tim Grojean, 63, left his earthly like on Aug. 18, 2012, to join our heavenly father. Tim was a great guy, a wonderful husband and a brave fighter against the disease that ultimately claimed his life. He had a keen mind, a sharp wit, and a deep appreciation for the beauty surrounding him in nature, music and design. While he didn't wear his emotions on his sleeve, he had an intense love for family and a strong faith in God.
Tim was born in ST. Louis, MO, to Aline and Meyer Grojean and the family moved to Overland Park, KS in 1961. His parents started his violin lessons at a very young age, and he continued to play throughout his teens, earning a chair in the Kansas Youth Symphony. Tim graduated from the University of Kansas with a bachelor's and master's degrees in electrical engineering, and was accepted into three honorary fraternities: Sigma Tau--Honorary Engineering; Eta Kappa Nu--Honorary Electrical Engineering; and Tau Beta Pi-- Honorary Engineering. His career was in consumer electronics at Webb Electronics and advertising at Draw the Line.
Tim enjoyed photography and later turned his hobby into a personal witness, producing video programs for church and ministries. Time was an impressive left fielder in softball league play. He enjoyed riding his Harley and driving fast cars, and loved spending quiet time in the mountains of Colorado.
Tim is survived by his wife of 35 years, Renee; his father, Meyer; his mother-in-law, Virginia Warning, and numerous sisters and brothers-in-law, nieces and nephews.
Visitation will be held Thursday, Aug. 23, from 6:30 - 8:00 PM at D.W. Newcomer's Sons Johnson County Chapel, 11200 Metcalf Ave, Overland Park, KS 66210. Funeral services will be held Friday, Aug 24th at 1"30 PM at Bethany Lutheran Church, 91st and Lamar. In lieu of flowers, the family welcomes contributions to Heartland Hospice and Advise and Aid Pregnancy Centers.
Provided by Karen Lyerla