Shawnee Mission West High School
Class of 1966
In Memory
Sandi Forman (Hubbard)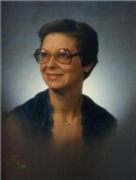 Sandra K. Hubbard, 58, of Overland Park, Kansas passed away August 22, 2007 at her home. Memorial services will be held at 2:00 P.M. Saturday, August 25, 2007 at Maple Hill Funeral Home. Sandra was born in Kansas City, Missouri and had lived all of her life in the Kansas City area. She was a cafeteria worker for the Shawnee Mission School District for 10 years. Sandra was a graduated of Shawnee Mission West High School. She also was a gold medal winner in the 1968 Olympic trials in the 50 and 100 meter freestyle. Survivors include Husband: Terry Joe Hubbard, of the home; Son & Daughter-in-law: Jonathan David and Erin Hubbard; Grandson: Angelo Phoenix Hubbard all of Overland Park, KS; Brother: Rick Forman, Shawnee, KS; Sister: Chris Taylor, and Nephew: Ben Taylor both of Springfield, MO.
September 02, 2007
Sandi was my big sister. Our mother passed away when I was twelve and Sandi stepped in and continued to raise and mold me into a decent young lady, as only a loving and giving sister could do. I will miss her all the days of my life. God bless Joe and Rick for keeping her last wishes.

I would like to share an old Spanish proverb with you.

God is not a killer lying in ambush. He is a gardener waiting for the rose to bloom so that He can pluck it at its most beautiful and enjoy it at His leisure.
Kristina Taylor, Springfield, Missouri
Published in Kansas City Star on Aug. 23, 2007
Provided by Karen Lyerla